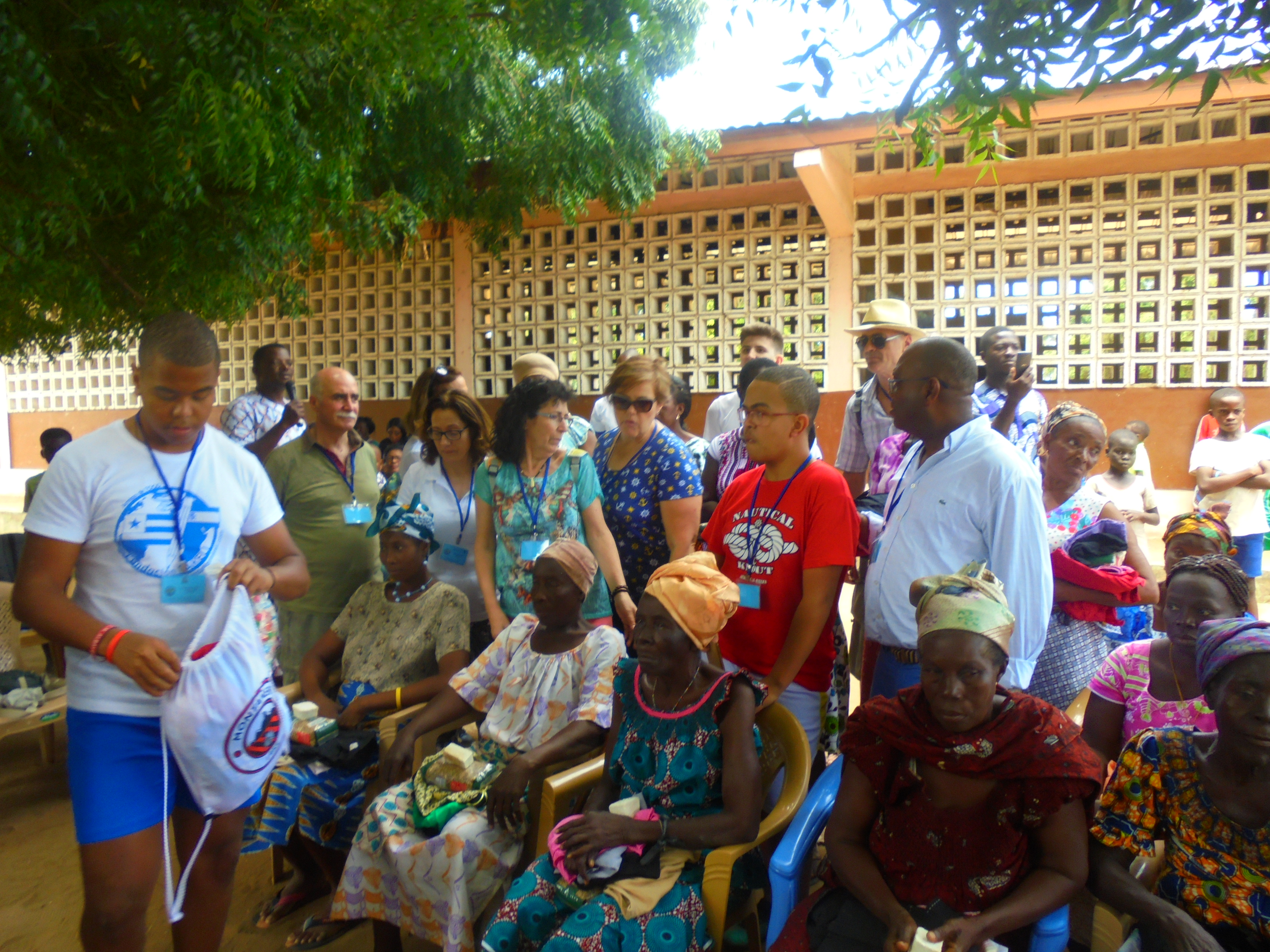 NGO CREDO-ACTION's Partner Foundation TAKELI assists widows and children of AGBATA VILLAGE
On August 08, 2018 Foundation TAKELI, partner of NGO CREDO-ACTION brought a "solace" to Agbata's Widows. The Delegation of Foundation TAKELI was made up of Mr Raymond Dyssyrama TAKELI, Initiator of the said Foundation and Staff thereof.
The Foundation made a donation of foods and non-foods and school stationery to AGBATA Widows and to their children.
During the Ceremony, of girls Children's Home Foyer Sainte Thérèse d'Agbata acted a playlet to show the importance of children's rights.
Given the solemnity of the occasion, the Local Authorities, namely TOGBUI Lanzo of Agbata and Togbui KOUDEKA of Kpogan Agbétiko and the whole of NGO CREDO-ACTION's Personnel were present.
The Ceremony took place in E.P.P. AGBATA (AGBATA State Primary School)