Our Library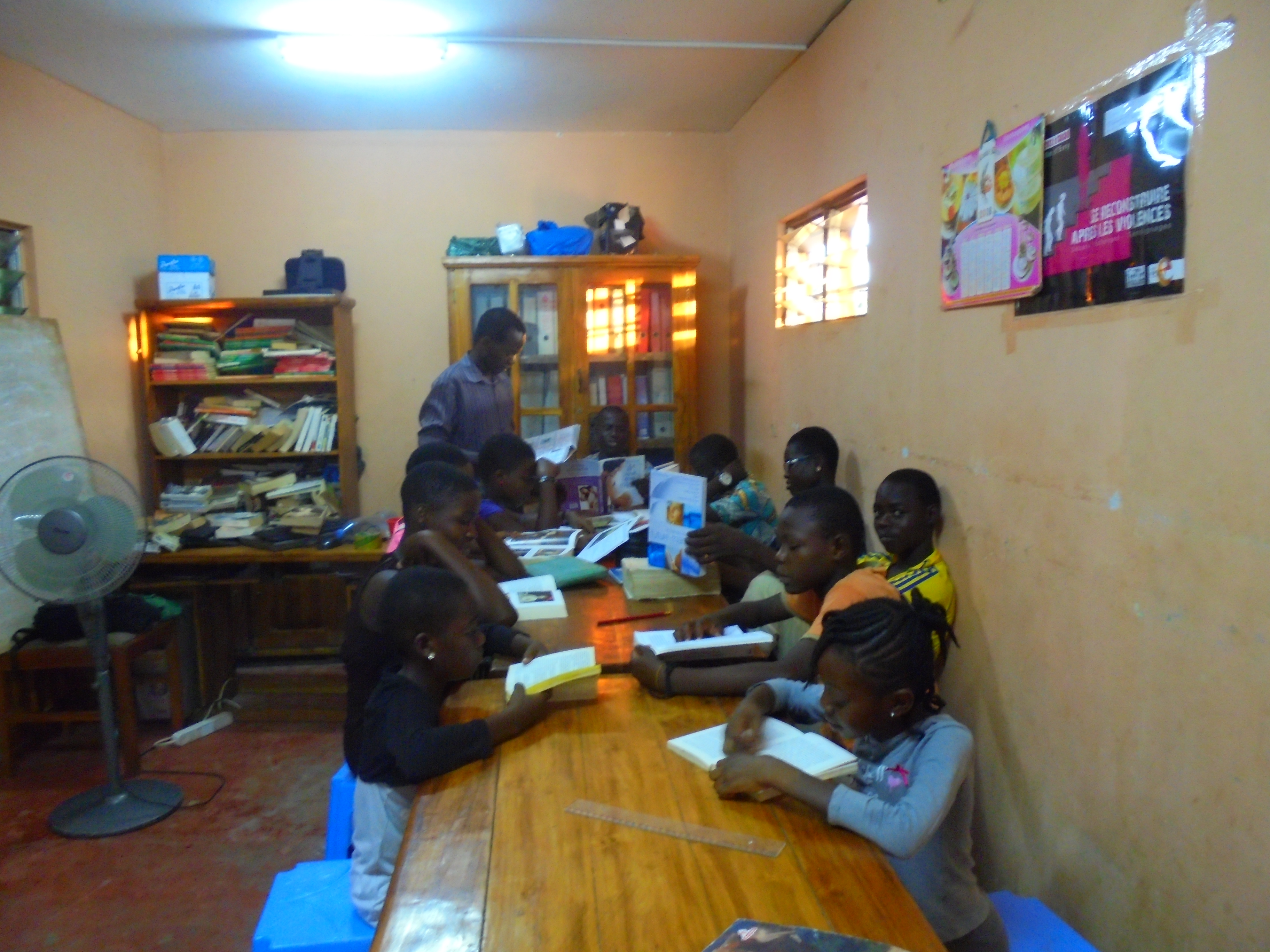 "All leaders are always readers, and what is more, leaders are instigators of development. It is therefrom easily understood that development cannot be dissociated from culture of reading. Sadly enough today's youth has less and less liking for reading. Hence a necessity to create something that would incite them to reading."
Madam Dopé Pessou Adjoko Benedicta KOUDADJE-ASSAGBA, Chief Initiator of B.C.C-Library (Book Culture for Children)
Being a developmental NGO, CREDO-ACTION is concerned with "all that is linked to development". And development, we are firmly convinced, must be achieved as a whole: socially, culturally, economically… By no means can any facet of it be neglected.
One of the developmental tools that NGO CREDO-ACTION highly appreciates is education. Education is the keystone of all progresses, is it said at CREDO-ACTION.
In this sense, on August 15, 2017 NGO CREDO-ACTION initiated a "social" library for children that we call: Culture Livresque Des Enfants (Book Culture For Children in English).
The name Book Culture For Children explains itself. In other words, it understands Educating or "Cultivating" Children through books. Thus on Sunday afternoons, children come to read.
Through reading, they learn and discover and improve and perfect themselves.
Though the benefits from reading are uncountable, our young people however are less and less interested in it.
Reading, being not the only activity,
OUR MAIN ACTIVITIES can be listed as:
Reading
Learning
Viewing educational films, cartoons, documentaries
Presentation of read Books
Debates
Dictations,
Computer Sciences
Writing
Human and Social Training
Language learning
In such a way that B.C.C-Library can also be seen as a club for "building" and training future Leaders, A-1 leaders.
The objectives behind initiating B.C.C-Library are those of:
Waking young people up from their laziness or slumber for reading
Sow and "water" in them an undying liking for reading
Perfect them in reading, thinking, writing, speaking
Make them discover the leader in them and develop it
Raise in them awareness about Sustainable Development both "locally" and "globally", make them feel concerned by it and have them start "putting up" actions in the sense of Sustainable Development Goals
Make them develop the "spirit" and culture of self-help, "differences 'tolerance"  and mutual aid
Make them discover more about the "world around them"
Teach them New Information and Communications Technologies
Practical teaching such as Arts, Cookery, Pastry making, Electronics, Robotics…
Income Generating Activities among which figures that of e-business
Self-employment
Develop in them creativity and the quality of being inventive
"Instill" in them the spirit of excellence and continuous perfection
…
Make them be of great usefulness to to themselves and to the world.
This does however not mean to NGO CREDO-ACTION is trying to substitute for parents and schools but rather to accompany them.
The world is in perpetual evolution and challenges are more and more increasing. Tougher leaders are naturally needed to take up tougher challenges.
NGO CREDO-ACTION does its utmost to help "create" these so-needed leaders.
Every new school year, NGO CREDO-ACTION contributes to the schooling costs of its young readers by supplying its young readers with school stationery.
Aware of the importance of New Technologies, Young readers are taught computer basics. In future years will they be taught higher technologies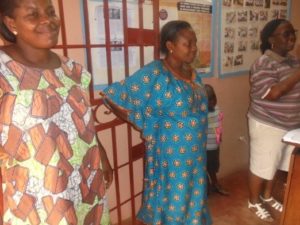 Personnel of NGO CREDO-ACTION visits from time to time the Young Readers of B.C.C-LIBRARY during activities to lavish advice on them and share their practical experiences "in life" with them
To view our activities, kindly click here
HELP NEEDED
B.C.C-LIBRARY cannot materialize its aims without your help.
Any sort of help would be of great support to us.
You can donate (cliquable pour donner donate)
You can also help us with
New or recycled educational materials in: English, French, German, Spanish, Dutch, Arabic, Chinese, Russian, Kiswahili, Japanese, Swedish, Norwegian… and Latin.
They may be:
Dictionaries (unilingual or bilingual)
Encyclopedias
Novels
Reviews
Magazines
Newspapers
Past examination papers' BOOKS (questions and/or answers)
Comics
Documentaries
Books of Human Sciences
Tales Books
Graded Books
Testimonial-Books
Albums
Guides
Sketchbook
Leadership Books
Economics, History…Books
Datebooks
Maps
Essays
Scientific and / or technological books
Art books
Book Boxes
Leisure, Practical Life & Society Books
Book-CDs
Language Teaching Books …
Educational CDs and DVDs
Computers
You can also make a partnership with us and make us benefit from your expertise and experiences.
Contacts of the Library:
The administrator of the Library is reachable at
Bcc-library.Credoaction1998@yahoo.com
Bcc-library.Credoaction1998@gmail.com
The whole NGO is reachable at:
To contact the Founder of the NGO and Initiator of the Library
To give us advice, suggestions or share experiences and/or expertise with us
Partnership.credoaction1998@yahoo.com
Partnership.credoaction1998@gmail.com
To volunteer or have an internship at our library
Volunteering.credoaction1998@yahoo.com
Volunteering.credoaction1998@gmail.com
The whole of our contacts are here
More about us can be seen in our Resources Mobilization Document