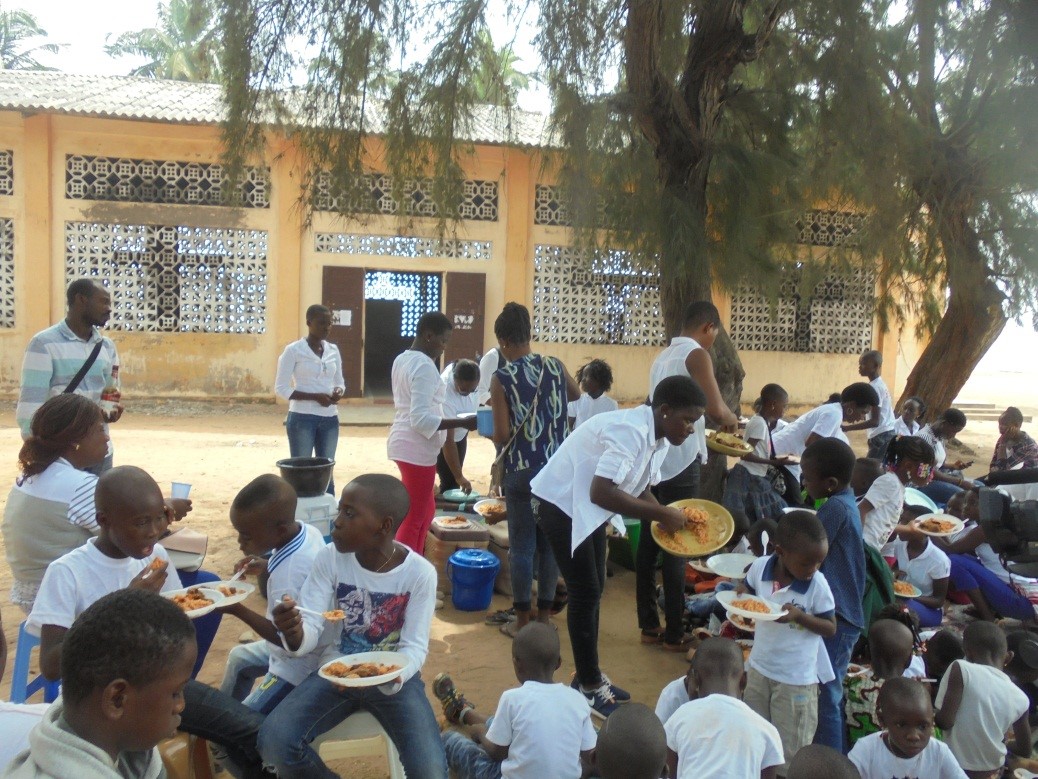 THE CHRISTMAS-CHILD
Since 2017 NGO CREDO ACTION celebrates its own year-end-Festival. The Festivity is named "Christmas-Child" because of:
Its being dedicating to children
Its celebration date's proximity with Christmas Festival's
The main purpose is to give joy to all our children (Boarders of the Children's Home Foyer Sainte Thérèse d'Agbata and young readers of B.C.C (Book Culture for Children) to whom are joined Children of Sister-Associations and Street Children.
2017 Christmas-Child
On December 24, 2017 NGO CREDO-ACTION and Children's Home Foyer Sainte Thérèse d'Agbata offered a pleasant Year-end-Festival. At Relais de la Commune (The Inn of the Commune) of Tsévié where it took place, the 2017 Year-end-Festival gathered children from different horizons (our children and those of our friends). The presence of the Prefect of Zio, the Commissionner of the City, members of our Leadership Team and Children's Parents gave a more official tone to the celebration.
The occasion offered Christmas Dinner, Festivities, and Children's Performances (drama doing, poem saying…) Soft Drinks, Games and Presents to all participating children.