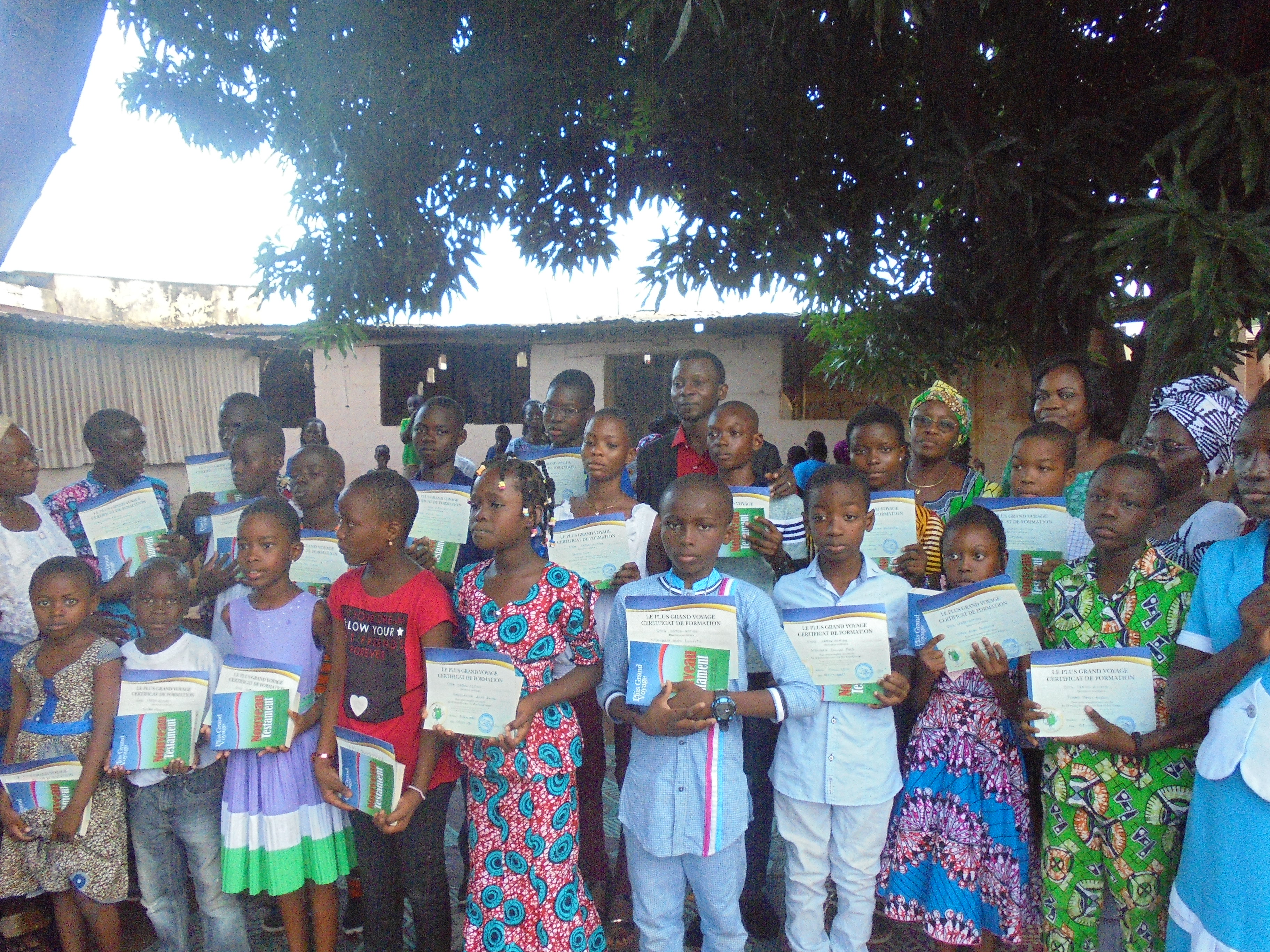 CERTIFICATES DELIVERING CEREMONY
The Graduation Celebration by NGO CREDO-ACTION for its Children took place on July 08, 2018.
The Celebration began with the singing in chorus of "qu'il en soit ainsi" (let it be so) of Exo-Eclat.
The ceremony went on with prayers, playlets and Bible's verses quoting.
Present at the ceremony were Members of NGO CREDO-ACTION's board, parents of our children, as it happens, children of B.C.C-Library, "Christian Friends" of NGO CREDO-ACTION and the Local Representatives of Samaritan's Purse.
Many presents were given to Children to encourage them.
The Ceremony's apotheosis was when Certificates were given to B.C.C-Library's Children.
The Graduation Celebration ended beautifully with nibbles' taking and mass prayer